Architectural Models in Plaster
Timothy Richards began making models in his attic in 1988. Always interested in travel and in history, Timothy started his own company making historical architectural models at 33 in Bath, UK. Working in British Gypsum Plaster, his handmade architectural work is now coveted by collectors in a number of countries — particularly in America.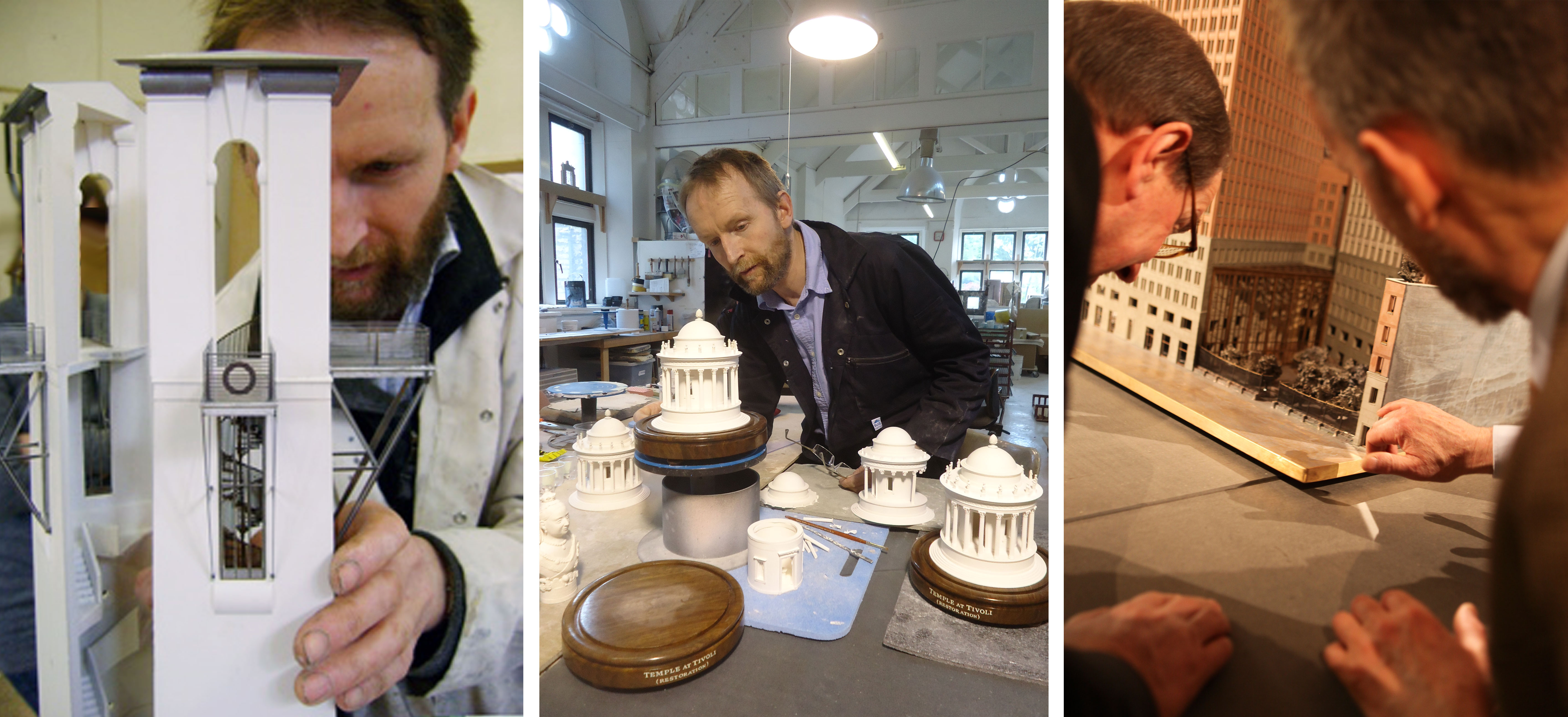 Timothy Richards' is based in a beautiful Victorian schoolhouse in Bath; his workshop for the past seven years. For five years Tim worked alone developing processes which are now at the heart of the business. He now employs a small team of ten skilled men and women, posessing varied skills from modelmaking, casting and packing to administration, sales and marketing. They also have a circle of highly skilled modelmakers and sculptors who join our team to create new pieces. From the start Tim chose materials and built an aesthetic through which he could accurately and delicately express the architectural form.
Richards' work has been presented to Royalty in the UK and abroad, and used to acknowledge service and philanthropy within civil, educational and public life. The last six Lord Mayors of London have chosen to use Timothy Richards work for diplomatic gifts.
In collaboration with The Royal Institute of British Architects, an exhibition of Richards' architectural sculpture toured the US to illustrate and compliment original drawings by Renaissance architect Andrea Palladio. The Morgan Library in New York, Washington Nation Building Museum at Notre Dame University, and the Carnegie Museum in Pittsburgh hosted this exhibition.
In 2013 Timothy was pleased to be awarded The Arthur Ross Award for Artisanship and Craftsmanship. The Institute of Classical Architecture and Art in America award the prize annually for the recognition and the celebration of excellence in the classical tradition.